Call for Papers
From Spring Framework to Kubernetes to microservices and everything in between, SpringOne is all about your stories. Submit a paper to share your insights on crucial cloud topics like Reactive, functions, event-driven architecture, DevSecOps, platforms, data and machine learning, and CI/CD. We want to hear about your challenges and how you're overcoming them. Where you are in your transformation journey—and where you're going next.
Call for papers is now closed.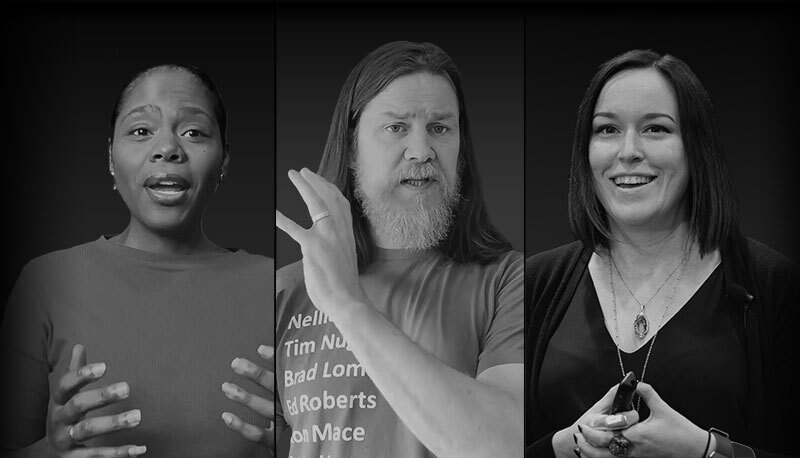 Talks
All presentations will be live. We're considering papers for the following types of presentations:
25-min talks
Some Spring tech topics fit here, but typically we see talks on things like Agile/XP, TDD, Case Studies, Methodology, Product Management, Culture, and Exec/Transformation. These fit well into 30-minute slots.
55-min talks
Most Spring tech talks, Cloud Foundry, Kubernetes, serverless, or data topics fit here. These are practitioner-oriented topics with lots of live coding or demos and often have a GitHub repo that attendees will be able to go home with.
Note: Sessions that can be either 25 or 55 minutes are easy to work with! If you're submitting a 55-min talk, we highly encourage you to also consider a plan for a 25-min talk if it becomes necessary. If shortening really isn't an option, please note that in the "Notes for the Content Committee" field. If you can expand or contract your topic in either direction, please note that as well.
Topics
We organize and consider sessions by their primary meta tag. Please choose the single most relevant tag that aligns to the thrust of your talk from the following options.
Core Framework

Spring Framework, Spring Security, developer tools, Java

Modern Web

REST/OAuth, Spring MVC/WebFlux, ASP .NET Core, HTML/CSS, web server

Data, Databases

Spring Data, Spring Batch, Redis, data science, Apache Spark, machine learning, Hadoop (Note: DBA-focused content is not encouraged)

Geode

Apache Geode, VMware Tanzu GemFire

Event-Driven

Application events, messaging, CQRS, event sourcing, domain-driven design, eventual consistency, Apache Kafka, RabbitMQ
Reactive

Stream processing, Project Reactor, Spring Cloud Stream, general reactive programming, actors

Serverless/Microservices

Spring Cloud, Spring Cloud Services, Spring Cloud Function, serverless, Project riff, Lambda, Knative, events, streams, channels, pub/sub

Kubernetes

Kubernetes fundamentals, Envoy, Istio, containers, VMware Tanzu Kubernetes Grid (previously PKS), Project riff

Cloud Foundry

Most Cloud Foundry talks focus on ops or dev practitioners: VMware Tanzu Application Service (previously Pivotal Application Service), VMware Tanzu Kubernetes Grid (previously PKS), security, UAA, BOSH, networking

DevOps

Value stream, automation, culture, continuous improvement, security, operations, monitoring, observability
CI/CD

Spinnaker, Concourse, Jenkins, canary and blue/green release, progressive deployment pipelines, release management, builds, testing

Agile

Mobbing, remote agile, pair programming, test-driven development, estimating (or not estimating), agile/XP, other methodology topics

Transformation Case Studies

End user/customer talks

Modernization/Refactoring

Evolution, migrating to the cloud, disruption, accelerating the journey, replatforming, organizational transformation

Leadership

Transformation, management, enterprise architect, executives, strategy, vision, innovation, finance, support, growth, value, business, transform, collaboration
Paper tips
Help us understand why your presentation is right for SpringOne. Below are some tips for writing a successful paper. Please keep in mind that this event is by and for professionals. Our participants expect that all presentations and supporting materials will be respectful, inclusive, and adhere to our Code of Conduct.
1. Be inclusive.

Does your presentation have the participation of a woman, person of color, or member of another group often underrepresented at tech conferences? Diversity is one of the factors we seriously consider when reviewing papers as we seek to broaden our speaker roster.

2. Keep the audience in mind.

SpringOne attendees are professional, and already pretty smart. Keep papers free of marketing and sales pitches.

3. Be authentic.

Your peers need original ideas in real-world scenarios, relevant examples, and knowledge transfer.

4. Be thorough.

Short, concise abstracts are great for the conference website, but we strongly suggest supplying details for committee consideration. Use the notes field to be specific: What technology will you use? If your abstract is vague, or covers many different subjects, what is the main thrust of your talk?

5. Introduce the team.

If you are proposing a panel, tell us who else would be on it. If co-presenting, include detail about your co-presenter(s).
6. Context is important.

If your talk is about a truly groundbreaking topic, it'll be helpful to describe it in terms that attendees might already be familiar with.

7. Explain why people will want to attend.

Is your topic gaining traction? Is it critical to business? Will attendees learn how to use it, program it, or just be introduced to it?

8. Be innovative.

Repeated talks from the conference circuit are less appealing. If you speak frequently at events, be sure to note why this presentation is different.

9. Don't assume that your company's name buys you credibility.

If you're talking about something important that you have specific knowledge of because of what your company does, spell that out in the description.

10. Define your audience.

Indicate the experience and knowledge level of the audience that you are targeting: novice, intermediate, or expert.
Resources and policies
Code of conduct
We expect all participants, including speakers, to follow our Code of Conduct, the core of which is: SpringOne should be a safe and productive environment for everyone.
Co-presenters
If accepted, you will be able to add co-presenters. If you need more than three co-presenters, please contact us.