Build the apps that make the world run
Join other developers, app architects, and innovators and learn how they're using the latest tech to build the apps that keep the world humming.
December 6–8, 2022 | San Francisco, CA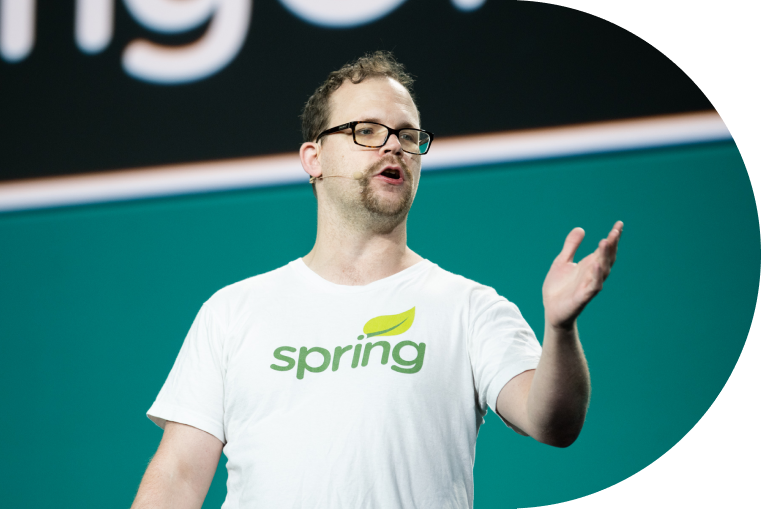 Join the heroes behind the ones and zeroes at SpringOne
Folks attend SpringOne from all over the world to learn the latest on topics from Spring Framework to Kubernetes to microservices (and everything in between). Watch industry leaders command the Main Stage. Boost their tech know-how with a workshop. And most importantly, they come to connect with old friends—and make new ones.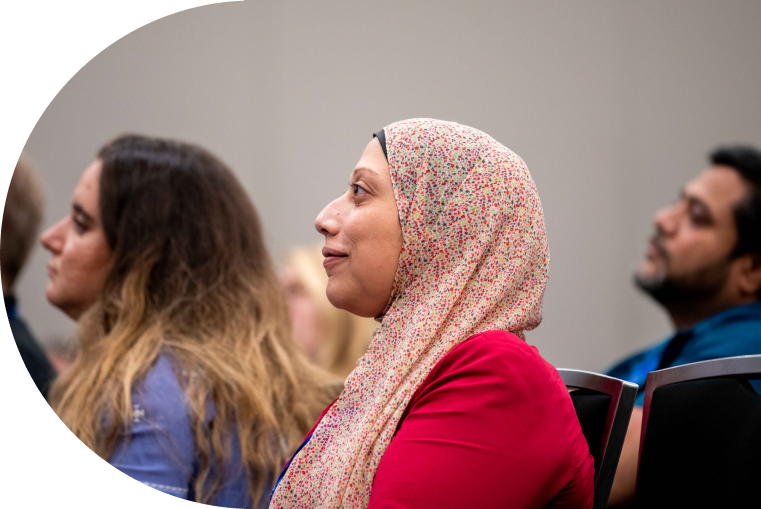 Schedule
10:00 AM–12:00 PM PT
1:00 PM–3:00 PM PT
Supercharge your tech skills with an instructor
Watch talks about the wider world of .NET
Community Hub Opening Reception
Kick off SpringOne in style—with a party
Community Hub
Connect and unwind with food, drink, and games
Times will be announced soon
Hub Night Out
Enjoy a night on the town in San Francisco
Community Hub Closing Reception
Help us wrap up the week with a big finale
Expand your expertise
Get hands-on and turbocharge your industry skills. Our workshops feature live, 1:1 interaction with expert VMware and Spring instructors.
Getting Started with Spring Boot
The presenters were all brilliant. Excellent tech content from people who clearly love what they do."
—2020 attendee
As always, SpringOne is the pinnacle of all conferences I have attended."
—2020 attendee
This was my first time attending and I thought it was fantastic!"
—2020 attendee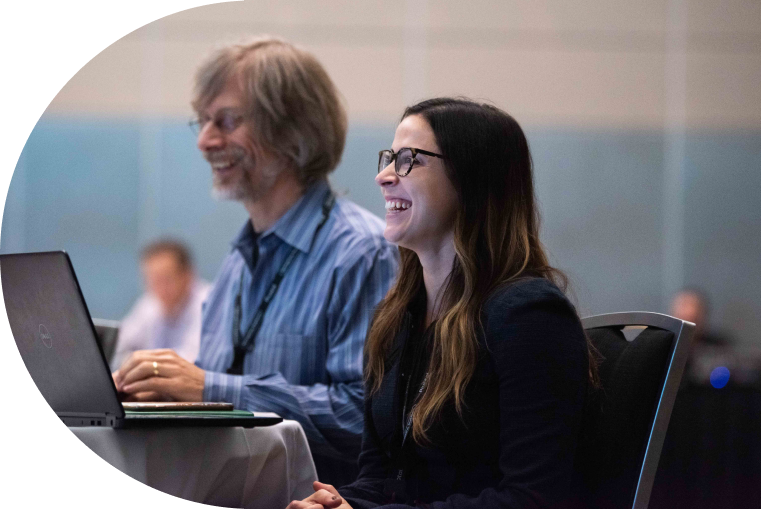 Our sponsors make it happen
Diamond
Gold
Silver
Bronze
BellSoft
BellSoft builds Liberica JDK, the modern, secure, and performant Java runtime. They offer multiple solutions for all your Java development, execution, and deployment tasks. Their experience enables them to create the ideal environment for app development and operation, which is cloud-optimized with a minimal environmental footprint.
Visit us at bell-sw.com.
Contrast Security
Contrast Security secures the code that global business relies on. It is the industry's most modern and comprehensive Code Security Platform, removing security roadblock inefficiencies and empowering enterprise developers to write and release secure application code faster. The Contrast platform automatically detects vulnerabilities while developers write code, eliminates false positives, and provides how-to-fix guidance for easy and fast vulnerability remediation. Security and development teams can then innovate faster while accelerating digital transformation initiatives.
Visit us at contrastsecurity.com.
DataStax
DataStax is the real-time data company. With DataStax, any enterprise can mobilize real-time data and quickly build the smart, highly scalable applications required to be a data-driven business. The DataStax Astra cloud service uniquely combines the power of Apache Cassandra™—the world's most scalable database—with the advanced Apache Pulsar™ streaming technology in a unified stack, available on any cloud. Hundreds of the world's leading enterprises, including Verizon, Audi, ESL Gaming, and many more rely on DataStax to unleash the power of real-time data to create the in-the-moment digital experiences that can win new markets and change industries.
Visit us at datastax.com.
Docker
Docker helps developers bring their ideas to life by conquering the complexity of app development. We simplify and accelerate development workflows with an integrated dev pipeline and through the consolidation of application components. Actively used by millions of developers around the world, Docker Desktop and Docker Hub provide unmatched simplicity, agility, and choice.
Visit us at docker.com.
Google Cloud
Google Cloud accelerates every organization's ability to digitally transform its business. We deliver enterprise-grade solutions that leverage Google's cutting-edge technology—all on the cleanest cloud in the industry. All developers are welcome to join the Google Cloud Innovators program to accelerate your learning and growth on Google Cloud, and to recognize you for the contributions you make to the broader Cloud community.
Visit us at cloud.google.com.
JetBrains
JetBrains is a global software vendor that creates professional software development tools and advanced collaboration solutions trusted by more than 10 million users. Since 2000, JetBrains has built a significant catalog of products, including IntelliJ IDEA, ReSharper, PhpStorm, PyCharm, Rider, Space, and others. IntelliJ IDEA, JetBrains' flagship product, is the leading IDE for Java and Kotlin development. It helps you produce quality code more effectively, provides everything you need out of the box, and takes care of routine tasks so you can stay focused on the bigger picture. IntelliJ IDEA is used and loved by millions of developers all over the world.
Visit us at jetbrains.com.
Microsoft
Founded in 1975, Microsoft is the leading platform and productivity company for the mobile-first, cloud-first world, and its mission is to empower every person and every organization on the planet to achieve more. Microsoft helps you to move to the cloud on your terms; getting the most value from your existing IT investments while giving you the flexibility to respond quickly to changing business needs. Microsoft offers tools and services for all developers to plan, build, and deploy modern applications, supporting any technology, any language, and any platform. Write your code with Visual Studio Code, a lightweight, open source editor for macOS, Linux, and Windows, with support for JavaScript/TypeScript, Go, Python, Rust, Java, and more. Then, build and deploy your apps with Azure DevOps. Lastly, run your services on the Azure cloud platform, including a fully managed Kubernetes service.
Visit us at azure.microsoft.com.
Moderne
Moderne safely modernizes your source code, automating software refactoring to keep up-to-date with API changes, fix vulnerabilities, and improve code quality.
Visit us at moderne.io.
Become a sponsor