Vijay Sankaran
Chief Information Officer

,

TD Ameritrade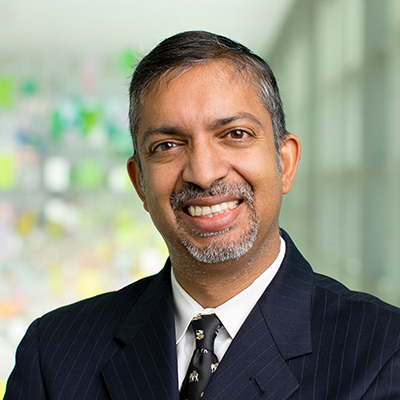 Vijay Sankaran is the Chief Information Officer at TD Ameritrade. He is responsible for leading all aspects of technology at TD Ameritrade, including solution delivery, operational stability, cybersecurity, and innovation. Vijay has championed a major initiative around agile development to transform the software delivery approach and platform to increase throughput. He is keenly focused on bringing innovation through technology at TD Ameritrade through the introduction of new concepts such as artificial intelligence, speech and bot interfaces, blockchain, and big data. Vijay leads the TD Ameritrade Ann Arbor, MI site, which he has fostered from concept to a collaborative innovation center now staffed with over 130 individuals.

Prior to joining TD Ameritrade, Vijay held several senior leadership roles at Ford Motor Company:

- IT Chief Technology Officer, where he lead advanced technology, technology strategy, data, analytics, and architecture across the enterprise

- Director, Application Development, where he was responsible for global application development and delivery of major programs and projects

- Director, Infrastructure Operations, where his responsibilities included operational support for infrastructure and Ford's largest data centers in North America

Prior to joining Ford, Vijay was a consultant with both Ernst & Young LLP and Headstrong, where he focused heavily on analytical systems.

Vijay holds a B.S. in Computer Science from the Massachusetts Institute of Technology and an M.B.A from Duke University's Fuqua School of Business. Vijay lives in Ann Arbor, MI with his wife, Anuja, and four children. In his spare time, he enjoys tennis, golf, biking, reading, and hiking.