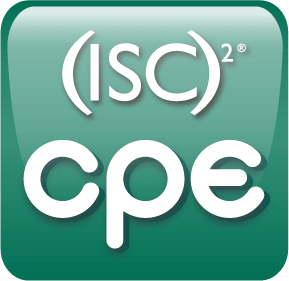 >

(ISC)2 CPE Credits


at SpringOne Platform
What are (ISC)2 CPE credits?
CPE is a globally recognized standard unit of measure for continuing education for security professionals. Please see (ISC)2 for more information regarding the certification process. (ISC)2 CPE credits at SpringOne Platform are sponsored by Carahsoft.
How do I sign up?
Provide your (ISC)2 ID certificate number during registration.
Which sessions count and how much credit do I get?
All sessions are eligible for credit. 30-minute sessions are worth a half credit, 60-minute sessions are worth a full credit.
How do I prove I was in a session?
Once session scheduling is available, just add the sessions you're attending to your personal schedule.
How long will it take for credits to show up in my (ISC)2 account?
Your CPEs will be added to your (ISC)2 account within 4-6 weeks following the conference.