> Gain experience.
Explore reactive programming. Get serverless. Seek out look-aside caching. Unlock machine learning. Solve event-driven architecture. Feast on site-reliability engineering. Conquer orchestrated data microservices. Take a big-picture platform approach to building software—like we do with Spring and Pivotal Cloud Foundry.
View All Sessions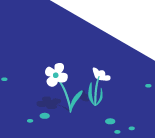 See what's on the leading edge.
Thank you to our sponsors.
2018 SpringOne Platform Sponsorship is sold out.
Please contact us at sponsorS1P@pivotal.io with any questions.
Titanium
Platinum
Gold
Silver